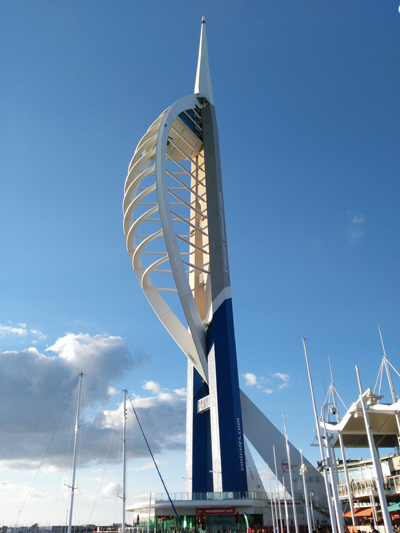 Portsmouth Millennium Tower
(Spinnaker Tower), United Kingdom. 150-m high landmark tower at national gateway locatffn, intended to hail the beginning of the new millennium and to demonstrate state-of-the-art design and technology. Preliminary design, co-ordination of an international team of architects and engineers(while working for Leonhardt, Andrä und Partner, Stuttgart).
Licensed under the
Creative Commons
Attribution-Share Alike 4.0 International license.